Kind to the planet, gentle to skin
Environmental consciousness is growing, and people understand more of the impact of daily consumer choices. Sustainability, eco-friendly wipes, and natural ingredients are trending right now. Not only amongst the consumers but also in the professional beauty industry. Suominen offers a wide range of nonwovens that meet the environmentally-conscious consumers' requirements as well as the facial care market's other demands.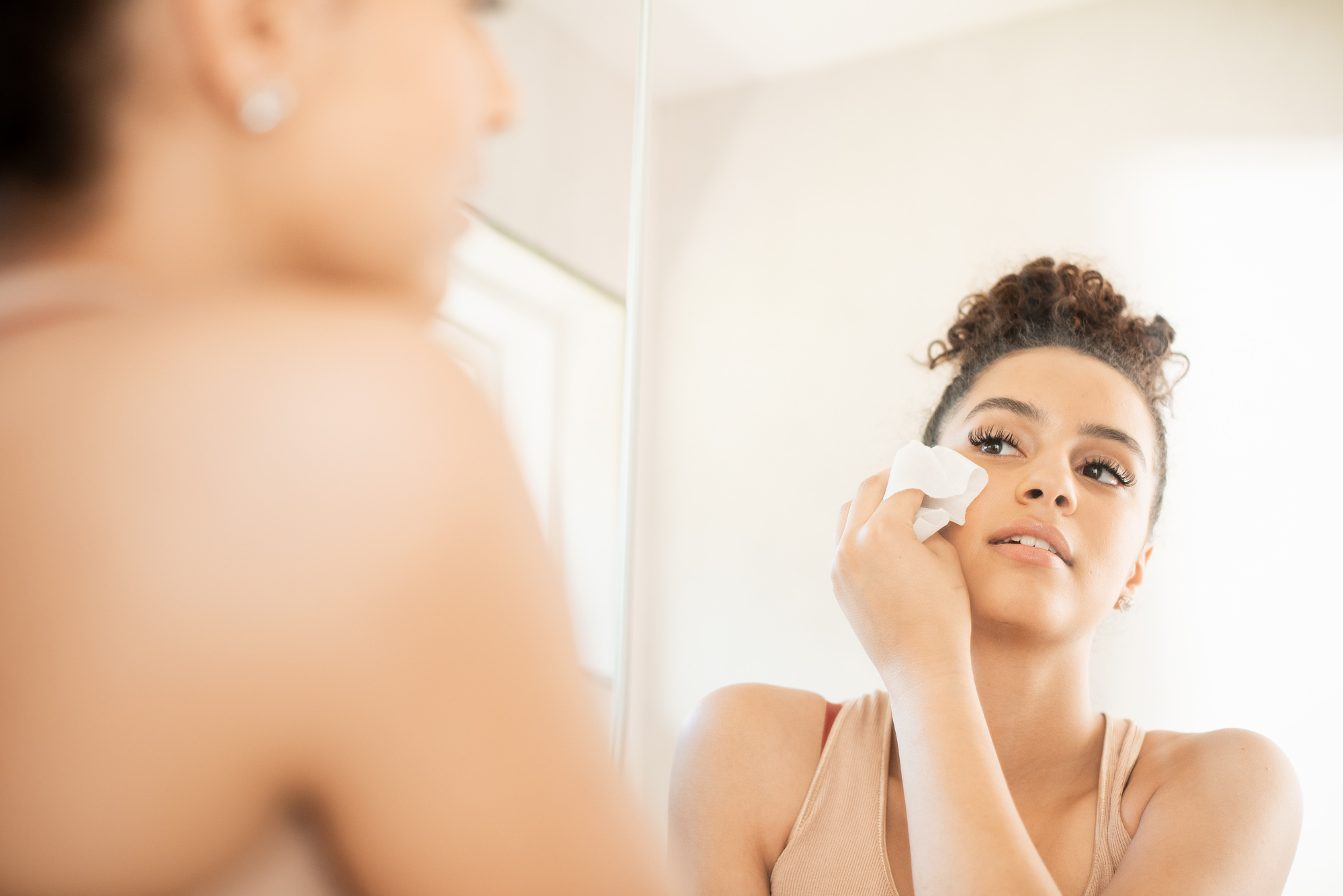 Cleansing is the first and one of the most important steps of any facial care routine. Efficient cleaning and appreciating skin with a gentle touch are therefore mandatory features of a product used in facial care. To accomplish also great end-result without harming the skin, less wiping is needed for a cleaner result with the product which has capabilities for efficient cleaning. Suominen's sustainable facial care portfolio can respond to these needs by producing and constantly developing products with value.
Suominen sustainable nonwovens are made of natural and renewable raw materials that are bonded together with water. BIOLACE® nonwovens are additionally STANDARD 100 for OEKO-TEX® certified which makes them safe and pure to the skin.
BIOLACE® nonwoven product family offers softness, strength, and high quality combined with exceptional cleanability. Good absorption, excellent lotion release and stability of fluid distribution in BIOLACE® nonwovens help the added lotions for their best performance. As an important feature of the BIOLACE® product family, it is sustainable, considers industrially recognized standards such as sustainable forestry related, and therefore is kind for the planet.
Luxurious softness
Suominen is launching yet another new sustainable nonwoven called BIOLACE® Ultrasoft with exceptional dry softness compared to the typical sustainable or renewable nonwoven. Its excellent absorbency and superior cleanability, even in wet conditions, make it ideal for efficient and gentle face cleaning compared to typical sustainable products. BIOLACE® Ultrasoft is additionally made from plastic-free, renewable, and compostable raw materials making it an environmentally-friendly choice.
Suominen also introduces to the European market a super-premium product BIOLACE® Cashmere, specifically designed for mascara make-up removal. This material unites wet softness with superior dimensional stability and even 40% better mascara removal compared to nonwovens used in brand leader wet wipes.
If looking for soft but tree-free alternatives for beauty care, Suominen's recently launched BIOLACE® Bamboo is an excellent choice. Its feel against the skin is smooth like cashmere mixed with silk. While sourced from fast-growing bamboo grass, its natural plant-based softness makes it perfect for sensitive skin, and it also biodegrades after use when properly disposed of.
Better with pulp
BIOLACE® Air and BIOLACE® Pure leverage the unique combination of pulp and carded fibers to release more lotion to the surface. The high surface area of pulp allows the nonwoven to deliver better cleaning properties for the user.
BIOLACE® Pure has a 3-layer structure. The pulp core guarantees optimal liquid management and distribution. The soft outer layers ensure that the wipe cleans effectively and softly taking care of the gentle skin. Therefore, the material is very stable and has superior absorption with cleaning power making it an excellent substrate for facial care wipes.
Due to high pulp content, BIOLACE® Air also provides excellent cleaning abilities. It combines high lotion release and quick absorption making it the perfect solution for facial wipes and masks as well as for baby wipes. BIOLACE® Air has a superior softness in wet conditions, and it is a pure and safe material for sensitive skin.
All the products from the BIOLACE® family are made of renewable, premium cellulosic fibers to meet the highest standard of sustainable materials. Connect us to find out more about our nonwovens for sustainable facial care!